Smart Knives - What are they?
Smart Knives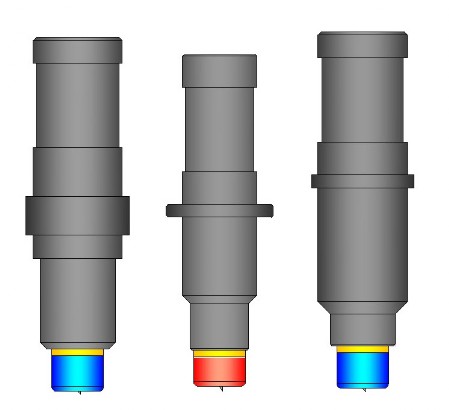 Smart knives are designed to
improve cutting accuracy and to
make
plotter settings less complicated.
They are
NOT
imported from a far distant land.
They are designed and manufactured
in UK
by Edward Mathias & Co.
Smart Knives are NOT just blades.

Smart Knives are NOT "throw away"
When they become blunt you return them for exchange
Smart Knives are combined blade and blade holder units.

Every blade arrives already fitted and pre-set in its own blade holder.
A Smart Knife replaces your blade
and your blade holder
in three simple steps.
Step 1
Remove your blade
and your b
lade holder from your plotter
Step 2
Step 3
Could anything be easier?
IMPORTANT - PLEASE REMEMBER
A new
blade or Smart Knife will usually cut at a lower pressure than the one it replaces.
You should always start with a low pressure setting and do a test cut.