When we supply machines - You get ACCURATE informationYou get free delivery (in UK)You get free blades or Smart Knives worth £200+You get onsite warranty - usually 3 yearsYou get long term tech. supportYou will NOT get sales patterYou will NOT be pestered by salespeople
WHY OUR PRICES ARE LOWER THAN MANUFACTURERS PRICES
Buying directly from manufacturers is usually cheaper than buying from retailers but
Summa and most other machine manufacturers transact most, or all, of their business through distributors.
They don't discount prices to end users because it would put them in competition with their own distributors.
Distributors have a margin they can use for profit or to discount -
we discount more than most.
For
OUR prices call
01928 739799
Our prices include UK delivery
and £200+ of free extras.
Tangential Knife Plotters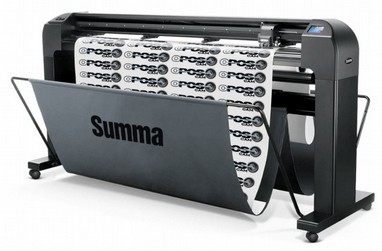 S2 T75
-
750mm
S2 T120
-
1220mm
S2 T140
-
1400mm
S2 T160
-
1600mm
This quality of engineering does not come cheap but for heavy users who demand the highest level of accuracy and those who cut tough or thick materials these are the most powerful and accurate roll plotters available at any price.
All models are supplied with:
Optical positioning for contour cutting.
Floor stand and media basket.
And more...........................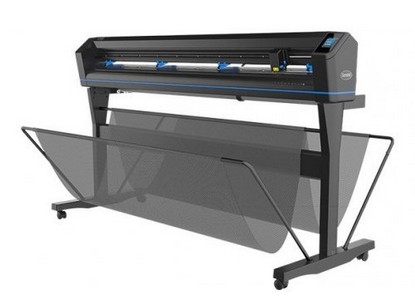 S1 D60 - 610mm
S1 D120
- 1220mm
S1 D140 - 1400mm
S1 D160
- 1600mm
Not quite as powerful as the
S2 Class tangential
models shown above but more affordable and more than adequate for most common sign making applications.
All models are supplied with:
Three years on site warranty.
Optical positioning for contour cutting.
Floor stand and media basket.
Floor stand and media basket are optional extras with the
S1 D60
model (ONLY the S1 D60) but they are less essential than with most machines because the mechanism that holds the vinyl roll is attached to the machine whereas on most machines it is part of the stand.
The most accurate, detailed and up to date information about these machines is contained
in Summa's literature and on Summa's website so there is no need for us to duplicate that information here.
You could visit Summa's website
where you will find a wealth of information if you have the time to read it.
Contact us and we will send you
the appropriate brochure
as an email attachment.
Don't worry! you will not be pestered by pushy sales staff - we don't employ any.